Help us welcome one of our new Community Relations Assistants, Carly Cabrera! Carly will be focused on our online communications, leading work on our website, social media, eNews, and more. Carly has worked for the County of Sonoma for 12 years, with stints at Sonoma Water, the Department of Emergency Management, the County Administrator's Office and now Ag + Open Space. Carly earned a communications degree from UC San Diego, and is a Level 1 Sommelier.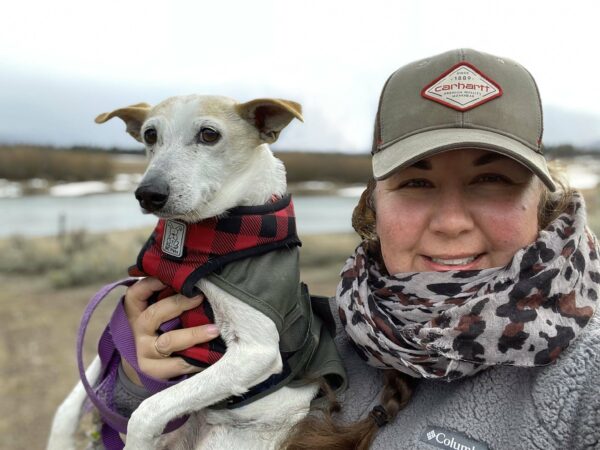 What's your favorite Sonoma County place to get outside and why?
I fell in love with the Russian River upon my arrival to Sonoma County, almost 20 years ago. I have floated and explored many stretches of her reach, my favorite spots are north of Healdsburg where the water tends to move a little quicker and there is a notable peace to the natural beauty.
What's one fact, statistic, or interesting tidbit about land conservation that you enjoy sharing with others?
It is pretty amazing that Ag + Open Space has preserved 123,000 acres over the course of their existence. That is just over 10% of total land in the county.
What's your proudest moment working in public service and why?
I have been fortunate to learn about the great work of so many different public agencies in Sonoma County throughout the years. I am lucky to be the one to tell those stories, share the wins with community, mourn the losses. I am proud of the work I accomplished with the department of Emergency Management, being part of the growth and journey of emergency preparedness, response and recovery since the Tubbs Fire. Because of the work done, I think our community is one of the best prepared for emergencies in the nation. I am also proud of the work I did at Sonoma Water, particularly during one of the worst droughts our region ever saw. Helping get residents tools and resources they needed during times of tight water restrictions was an incredibly rewarding experience. I look forward to now contributing to the Ag + Open Space mission.
What compelled you to pick a career in land conservation?
The state of our planet is top of mind, daily. Climate change presents an incredible threat and our natural resources across the globe are at risk. Working in land conservation, particularly on the communications side and having the opportunity to share all the good work being done to not just combat climate change, but also to preserve this beautiful region we call home and ensure agriculture remains a component of our community's fabric forever, I believe in and am proud to contribute to.
What's your favorite ice cream flavor and why?
Thrifty's mint chip, rich and refreshing.