In our November Staff Spotlight, we get to hear from Julie Mefferd, our Administrative and Fiscal Services Manager. Julie has worked in public service for more than 20 years, and prior to joining Ag + Open Space in 2019 she worked for a California Central Valley school district as the Business Manager. She has also spent time working for Stanislaus County as the General Services Agency Director and Purchasing Agent, and for Tulare County as the Deputy Director of Administrative Services. Julie graduated from California State University, Stanislaus with a Master's of Business Administration degree, and also holds a Bachelor's degree from California State University, Los Angeles in Film and Communications.  When she's not busy making sure Ag + Open Space runs effectively and efficiently, Julie enjoys traveling, photography, and spending time with her family. Hear more from Julie below, where she shares about what brought her to this work and dives into her creative views on ice cream flavors.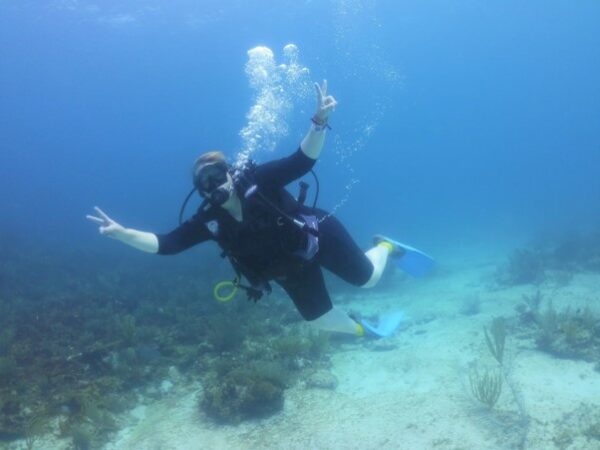 What's your favorite Sonoma County place to get outside and why?
I love so many of Sonoma County's open spaces, parks and trails, but do I have a few favorite spots. If I need a beach day I'll head to Pinnacle Gulch, and for a mountain day I love North Sonoma Mountain. If I'm just looking for a nice walk, the Santa Rosa Creek Trail is lovely.
What's one fact, statistic, or interesting tidbit about land conservation that you enjoy sharing with others?
I really enjoy simply sharing about all that we do, and find it usually sparks such great conversations. Working in administration, we support the staff who are working in the trenches to conserve land. When we have opportunities to work at Park Preview Days (where folks can come explore Regional Parks that we helped create and that are in the process of being fully open to the public) or work events that we sponsor, seeing how the public reacts to our work keeps me invigorated. At our table, when people look at our Protected Lands map and recognize places that they have experienced, it is so wonderful to witness. So, what I really enjoy is hearing about others experiences with conserved lands. But, if I was pressed to share one thing, it would be that we've protected over 123,000 acres in Sonoma County with thousands more in the works.
What's your proudest moment working in land conservation and why?
Seeing how our entire administrative team pulls together to keep all the balls in the air, especially when we are working on closing a project, makes me proud. We take care of so many pieces of the project that other staff within our agency don't have to worry about.  I tried to get the  nickname "Space's Braces" started for our administrative team, because we keep everything in perfect alignment so the smiles look beautiful when the projects come to fruition. The nickname didn't stick, but that's still how I think about the work we do – keeping everything moving so the rest of our staff can focus on working with the landowners and our communities.
What compelled you to pick a career in land conservation?
First, I needed to move to Sonoma County to be closer to my family. We all love nature and being outside, but I am by no means a trained environmental planner. I was excited when I read the job description and started researching Ag + Open Space, and it was the only job I applied for after moving here. I can't imagine working anywhere else.  
What's your favorite ice cream flavor and why?
On beach days I get a scoop of Black Cherry, on mountain days it's Butter Pecan, on trail days it's Raspberry Sherbet.  Ice cream should match the time outside, and in my mind those match. It also feels good to enjoy something special to top off a nice walk or hike.