This month we're catching up with Fraser Ross, one of our Stewardship Specialists, to hear more about his work at Ag + Open Space. Fraser moved to Sonoma County from Scotland in 2014 and has been working with Ag + Open Space since 2017. Prior, Fraser worked in tropical ecology in sub-Saharan Africa and in the Amazon, did environmental consulting in Scotland, and worked with Sonoma County Regional Parks and Sonoma Land Trust. Outside of work, Fraser loves spending time with his family, playing music, learning the limits of his DIY skills, and enjoying the beautiful outdoors in Sonoma County and beyond.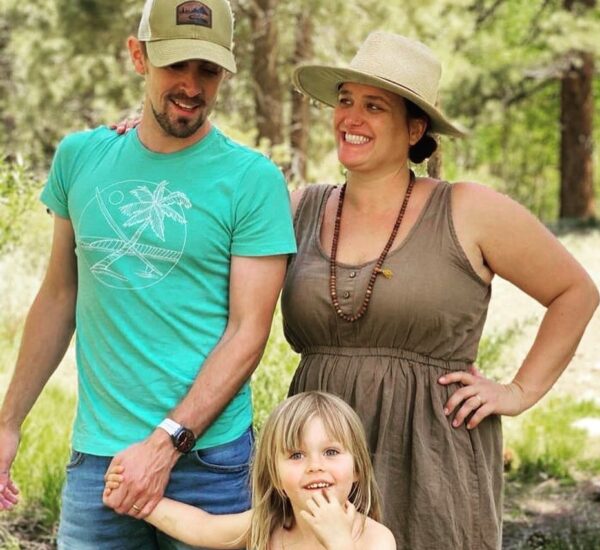 What's your favorite Sonoma County place to get outside and why?
As much as I love the great outdoors, having a 4-year old means local parks are often the preferred places to spend time with the family. I love going to Windsor Town Green with the family to enjoy the beautiful trees in the oak grove, the kids' park, the music events, and the farmer's market. The fact that Ag + Open Space played a key role in the acquisition and development of the Green adds a really nice connection.
What's one fact, statistic, or interesting tidbit about land conservation that you enjoy sharing with others?
I enjoy seeing the variety of interests in land conservation that can work in harmony when done right – agriculture, open space, natural resources, education, recreation – they all work together.
What's your proudest moment working in land conservation and why?
Having a paper published on the impacts of road creation for oil exploration in the Amazonian Ecuador is something I am proud of. It was a very collaborative process – working with local villagers and students, as well as volunteers from around the world, I was able to author a paper that documented the impacts of these roads on local flora and fauna. The paper is now available as a supportive document to help understand, and hopefully minimize, negative impacts to areas under exploration for natural resources in tropical regions.
What compelled you to pick a career in land conservation?
I was fortunate to grow up with parents that took me mountain climbing, camping, and always encouraged me to explore the outdoors (which may really just have been a handy way to get rid of me for the day). I was also exposed to a healthy dose of David Attenborough, who has been a part of some of the best nature documentaries ever.
What's your favorite ice cream flavor and why?
Mint chocolate chip because that's my daughter's favorite and she will finish anything I can't (and most of what I can).