Staff Spotlight: Say hello to Stephanie Waite
This month we'd like to introduce you to our newest team member, Stephanie Waite, GIS Analyst. Read on to learn more about Stephanie, and join us in welcoming her to Ag + Open Space! Stephanie is part of our Geographic Information System (GIS) team, who help gather and analyze data to inform our priorities for protecting natural and working lands across the county. You can learn more about how we've used data to set our priorities for the next ten years by checking our our Vital Lands Initiative. In the meantime, read on to learn more about Stephanie, and join us in welcoming her to Ag + Open Space!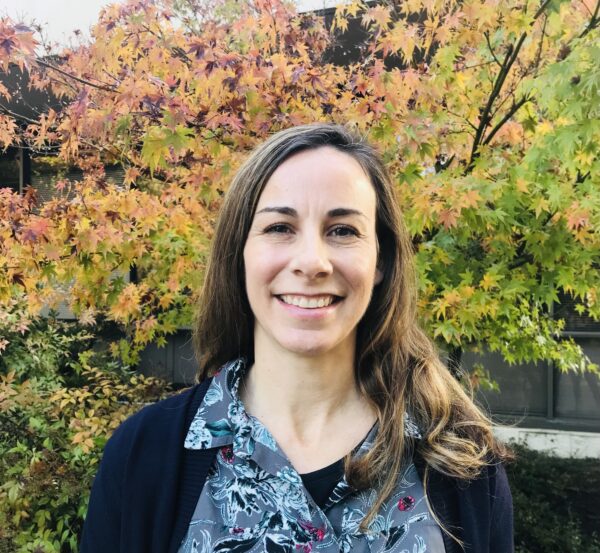 What's your favorite Sonoma County place to get outside and why?
I really enjoy walking in the Grove of Old Trees near Occidental. Spending time amongst old growth redwoods really helps me reduce my stress levels and lifts my spirits. Another reason it's one of my favorites is that I can bring along friends and family members of all ages since it's easily accessible.
What's one fact, statistic, or interesting tidbit about land conservation that you enjoy sharing with others?
The beautiful Marin Headlands, part of the Golden Gate National Recreation Area, could have been a city called Marincello if it wasn't for the efforts of conservationists. Local citizens and The Nature Conservancy were able to stop the development. Learning the history of how it became a park was inspiring to me so I enjoy sharing that with others, especially because it's a park that receives so many visitors.  
What's your proudest moment working in land conservation and why?
I had the opportunity to do volunteer GIS work for a land conservation group in the Atlantic Rainforest in Brazil. It was a unique experience to get to learn about another ecosystem and culture. It was transformative to see the positive impacts this group had on the land and the benefits it provided to the local community.  
What compelled you to pick a career in land conservation?
While in college I spent a summer working in Yosemite National Park. To see the Park staff stewarding the land and working in a field that they genuinely cared about was inspiring and it helped steer me towards a career in land conservation. 
What's your favorite ice cream flavor and why?
This is an easy one, mint chocolate chip! What's not to love, minty freshness, dark chocolate decadence, the flavors just complement each other so well.